Software requirement: HiDownload Platinum (Download it)
How to download live streaming video from livestream.com
HiDownload Platinum, as a LiveStream Downloader, can help you download the flash video(flv) to your pc, and watch them offline.
Step by Step Instructions
1.Download HiDownload Platinum and install them.
2. Run HiDownload Platinum, click the <Yes> button when the "Start Sniffer" window shows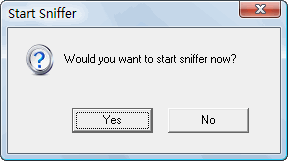 3. Visit the livestream.com, and play live video stream.
4.Sniffer detects the streaming video downloadable URLs, and display them in sniffer list.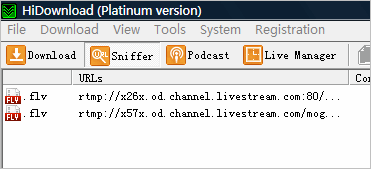 5.HiDownload Platinum automatically downloads the livestream's stream URLs.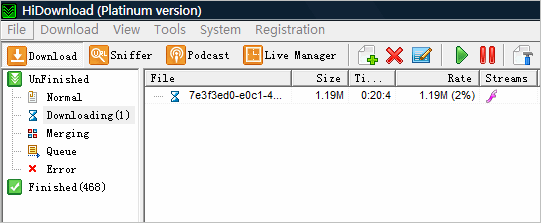 Update: Aug 3, 2010
Tip: Download "Streamingstar Converter" to convert .flv to iphone, ipod, zune, xbox, ps3