Software requirement: HiDownload (Download it)
How to download mp3 music from jamglue.com
HiDownload as MP3 Downloader, help you save the jamglue mp3 music to your pc, and listen them offline.
Step by Step Instructions
1.Run HiDownload, and select "Tools -> Flv Fiilter", open the Flv Filter windows
2.inout the jamglue.com into the URL editbox, then press "Go" button, open the webpage.
3.Click the play button in the webpage, wait a moment, you can find the mp3 link in the URL list.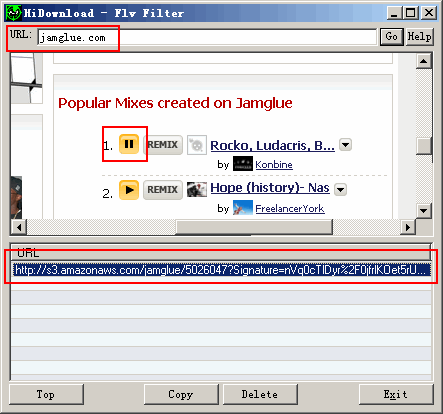 4.Copy the URL, add to HiDownload and download it, all are ok.

How to Download Stream video and video
Buy Software online at the HiDownload Store! Fast, Reliable and 100% secure!